Black Hammer Arms provides 1911 pistolsmithing, firearm refinishing and is a NEMO Arms authorized dealer. Cerakote, parkerizing, and bead blast finishes are available. Work is accepted by appointment or shipped in.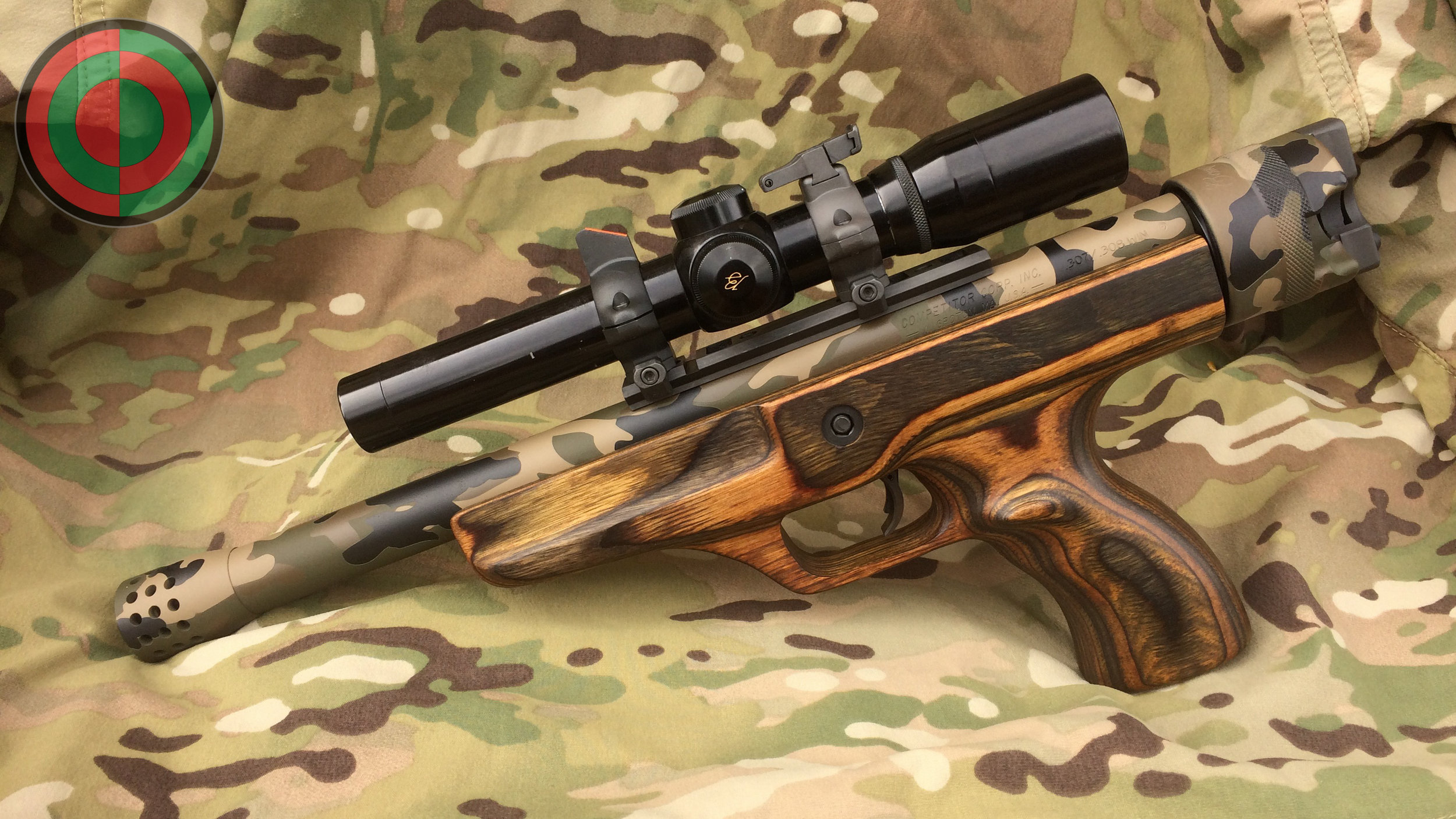 A four color camo pattern made with Cerakote. Parkerized base and rings.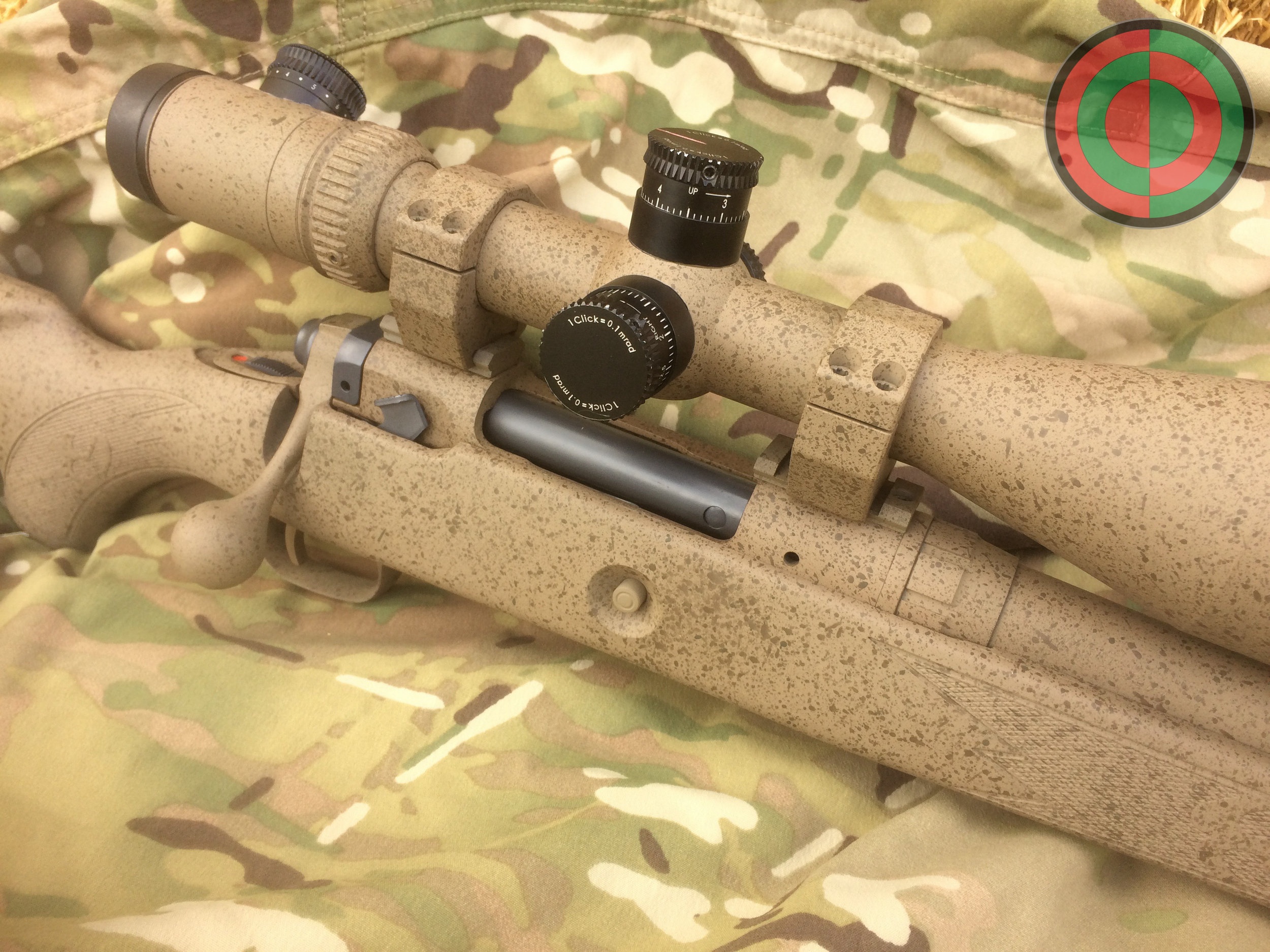 Refinished with a custom splatter pattern Cerakote.